Published on September 23 2007
This is what early autumn in northern 'sconsin looked like from my saddle today.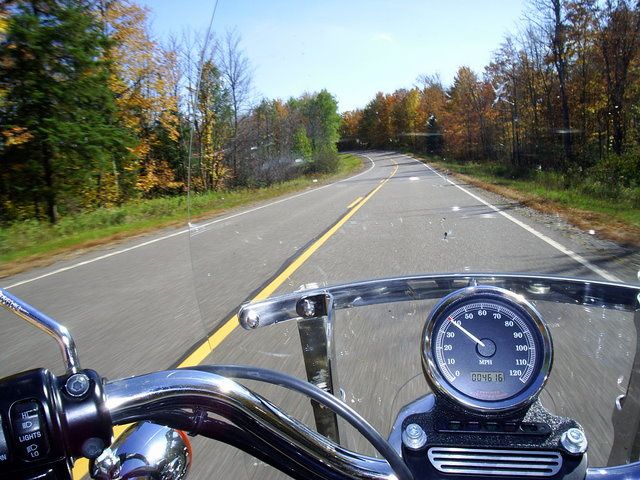 Trust me, getting that shot wasn't as easy as it looks. Note the buggy windshield--it was spotlessly clean about a half hour before I took this. (And yes, I *was* poking along at 40, for a change.) This is a little bit better look at the colors of the Flambeau River state forest. It was so pretty, and the newsy-types are saying that peak colors are still over a week away.