I might get number 37 in!!!!
Published on August 4 2006
Bob Seger and the Silver Bullet Band Fan Site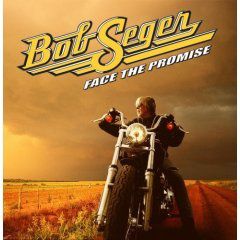 Shoulda known he'd ride a WideGlide.
The new album is now expected Sept. 12th AND Bob has been talking about considering a tour after he gets the band together to "see how it feels"
I already bought the single off iTunes...and if the
this song
is any indication, I canNOT wait to see if he tours. I forsee a concert in my future. If I have to go by myself, and I don't care where I have to go, I'm GOING. Consider it my grad gift to myself. :D Just a little lyrics teaser.....
"And I'll fight for the right to go over the hill If it'll only mean something to me I will not be persuaded I won't be still I'll find a way to be free In the cool of the night In the heat of the day If you're ever in doubt I'll be on my way Straight to your side I guarantee I'll be around If you'll wait for me If you'll wait for me"