little drive in the rain ( get it? "driving rain"? hehehe)
Just a few pics I snapped while driving through a nasty rainstorm yesterday. I had to quit taking pictures and keep a death grip on the wheel during the worst of it, since I was driving the big red waterski--nothing like 12" wide tires to give you that glare-ice-in-the-summertime feeling on a wet road. And yes, it's blurry. 'vettes are rough riders, and I never was good at operating a camera one-handed.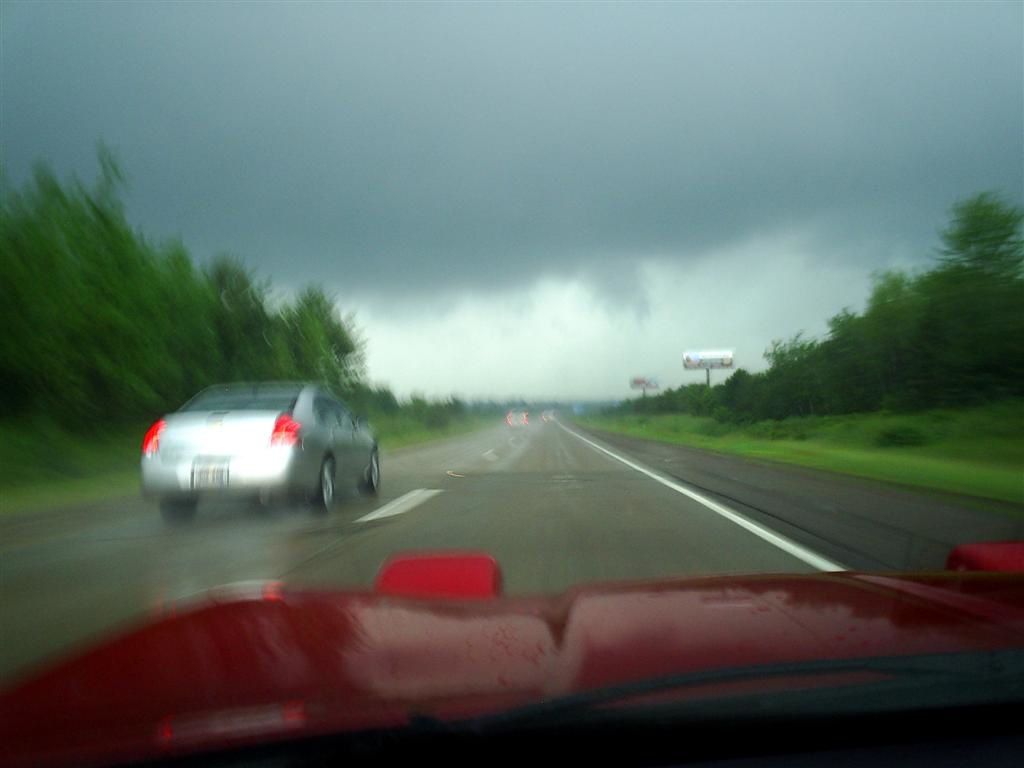 Clouds are getting a little uglier here...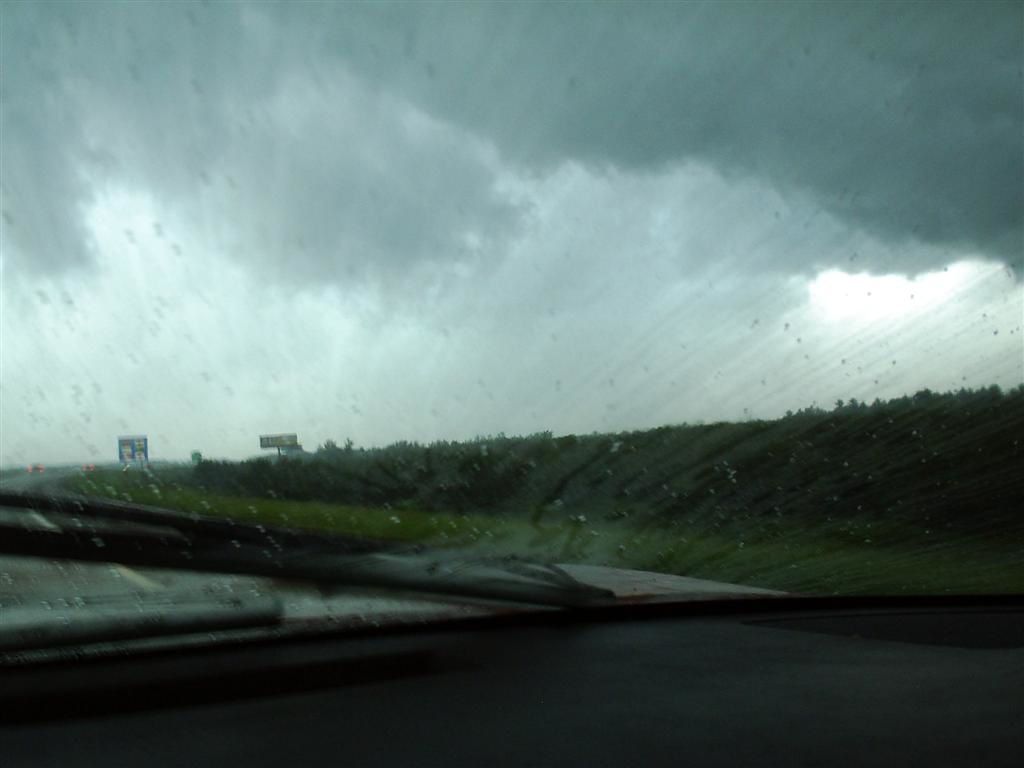 This is about where I put the camera down and hung on. I slowed to about 25 mph at one point, looking out the side window for the white lines to find the road.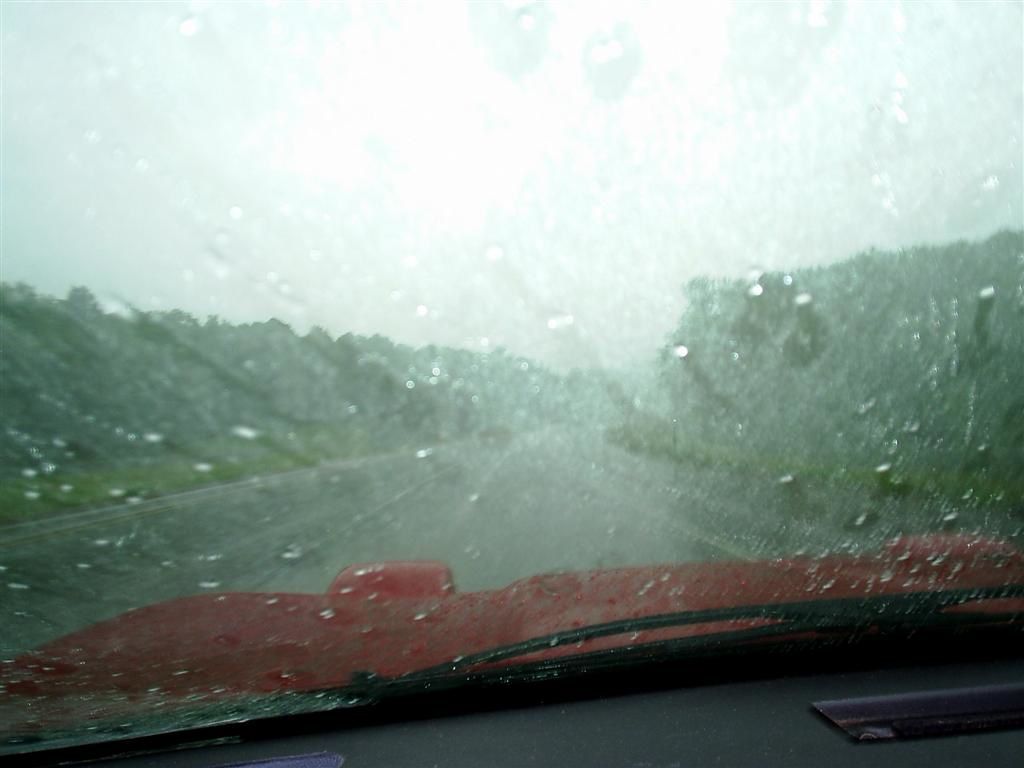 And when I got home, I found this in the back alley--a tree down on the wires. Of course the power was out. And the cable. And my internet!!! :-((