Got home from a drive last evening, walked into the living room to find this show on the tooob. So I sat down in my living room for the first time in probably months, even though I'm not usually allowed out there and I rarely ever watch CMT.
CMT.com: Shows: Van Morrison: One Night in Nashville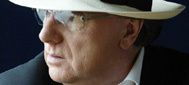 His performance of "Until I Gain Control Again" was incredible, with the audience on their feet even before the song ended.
"...I've never gone so wrong for telling lies to you What you see is what I've been There is nothing that I can hide from you You see me better than I ever can Out on the road that lies before me now There are some turns, some turns where I will spin, spin I only hope, only hope that you will hold me now, hold me now Until I gain control again Till I gain control.."
and...as if
that
wasn't enough to make me smile the rest of the evening, the NEXT show was:
CMT Crossroads: Bonnie Raitt/Lyle Lovett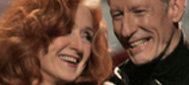 The last song was my favorite of Bonnie's, "Angel from Montgomery":
"..Make me an angel that flies from Montgom'ry Make me a poster of an old rodeo Just give me one thing that I can hold on to To believe in this living is just a hard way to go When I was a young girl well, I had me a cowboy He weren't much to look at, just free rambling man But that was a long time and no matter how I try The years just flow by like a broken down dam..."
Damn. and if
*that*
wasn't enough, look who's on tonight!!
Shows: Bruce Springsteen: The Seeger Sessions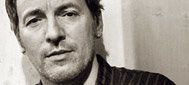 Think I'd be pushing my luck if I tried to control the remote two nights in a row? :-))