Was this the last we'll see of him?
Published on January 1 2006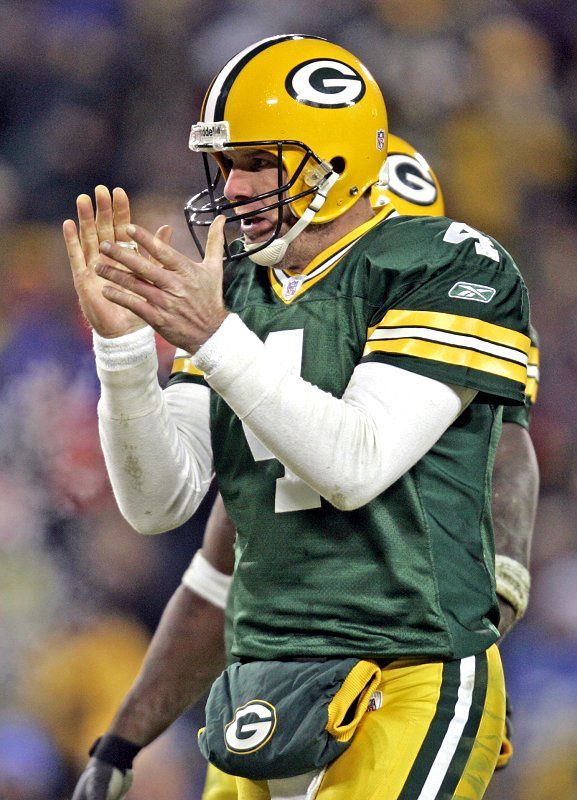 JS Online: SMASHING SUCCESS
Of course, Favre is entrenched in the Green Bay annals with numerous records. His top target was Antonio Freeman, who has caught more touchdown passes from Favre - 57 - than anyone else. Freeman said those numbers don't nearly define Favre's impact on the franchise."He's a Hall of Famer," said Freeman. "Those records, they come and go, there will be someone younger, someone faster, someone bigger, and they will shatter those records. But the memories, no one can ever take those. The journey was great. I could name 20 fantastic moments with him and I would still miss five that I should have included. That's' how great the journey was. There was never a dull moment with him."
There was very rarely a dull moment watching him, either. It was just
FUN
to watch him play!  But after seeing his wave to the crowd on the way to the tunnel, I think we have seen the last of Bret Favre in Green Bay. It was a fun ride.