Published on January 19 2009
Yes there really *is* still a blog here, although you'd never know it for all of the posting going on... I plead busy. So what have I been doing? Well, this last weekend involved a little trip to Minneapolis to see some members of the Bobcat Nation.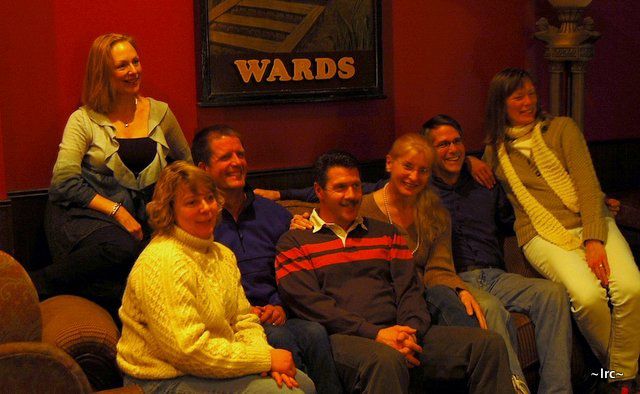 Seven of us, along with various spouses and friends, made the trip to have Guinness and Fish&Chips at Brit's Pub in the downtown. A most excellent gathering of most EX-cellent people!! Since it was to be a leisurely trip home the next morning, I decided to make a stop at what had always looked to be an interesting shopping stop.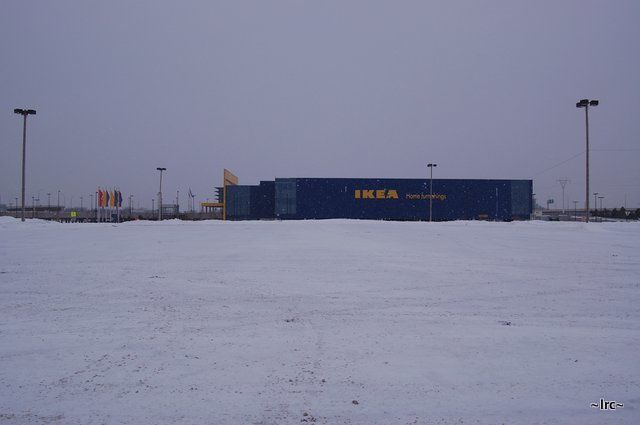 Yeah. IKEA. You will notice, of course, that the enormous parking lot is completely empty. That's because apparently everybody in Minnesota sleeps in on Sunday mornings. Nothing, and I mean NOTHING, opens until 10 am. When I was finally able to go in, after waiting for a patient lady who would not open the rope barrier until 10:00:01, I found home shopping nirvana. I think "overwhelming" is the appropriate word. I made a few small purchases, and grabbed a stack of catalogs before heading towards the sale bins near checkout. In one of these bins I found this duvet and pillowcase set, on sale for half-price: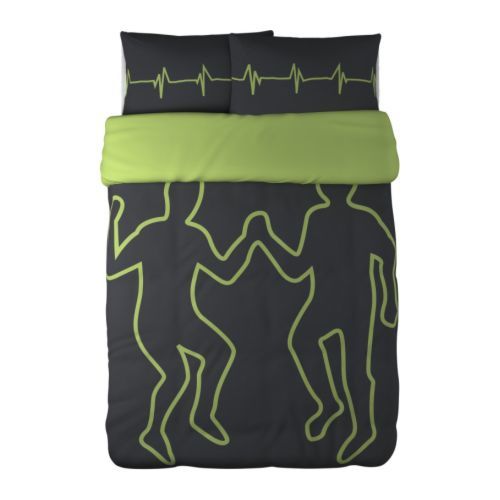 Uh-huh. Just what I want on my bed-- a
murder scene
complete with heart monitor graphics. I think maybe 90% off would have been a better price. Sigh.