Published on August 8 2008
One Nation, Under a New Obama Salute - Washington Whispers usnews.com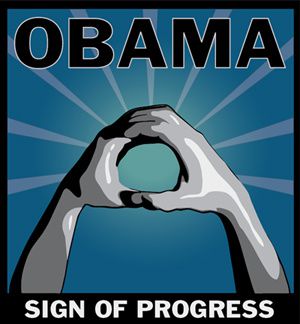 George Bush had his three-fingered W salute that supporters flashed when greeting him at presidential campaign events in 2000. And now, if a Los Angeles creative agency gets its way, Sen. Barack Obama will see fans meet him with his own salute like the one above.
Anybody see any similarity to this gesture, from the movie
1984
?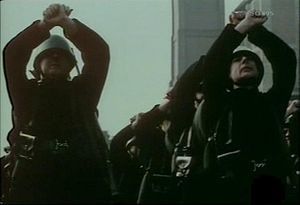 Na-a-a-a-h. Me neither.