Happy ***** April Fool's Day!! [updated]
Published on April 1 2008
Nothing like waking up to 8" of Mother Nature's Gift. 50 degree temps predicted for the next two days.... we go from one extreme to the other up here, don't we?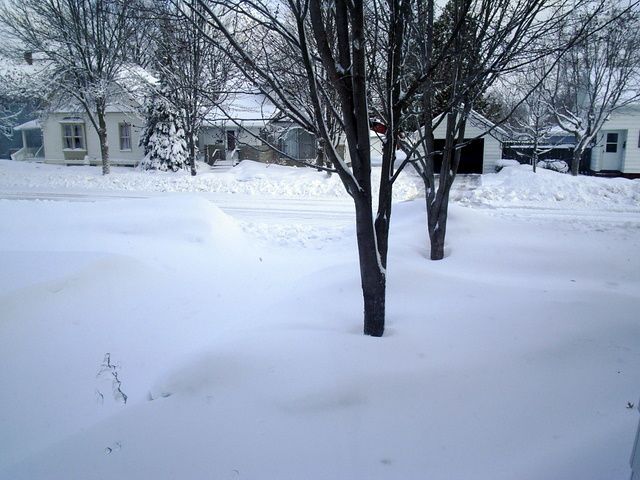 Sloppy, soggy, horrible wet stuff as well. So I figured it was time to introduce Rudy to "'sconsin spring". He was not overly impressed.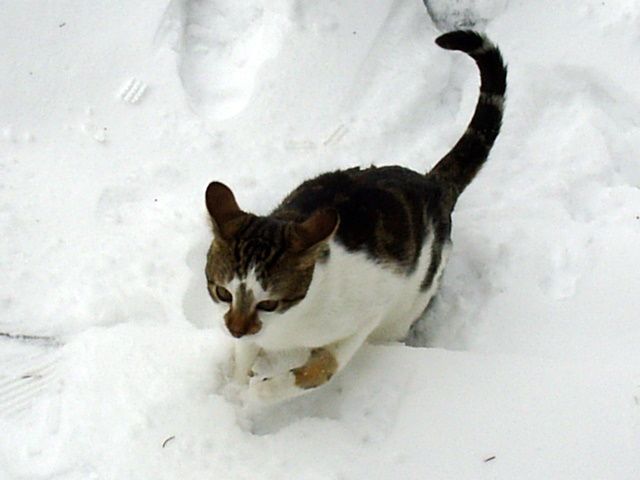 Speaking of Mother Nature....
Whats eating you, Mother Nature? Is it us?
.....But you need to lighten up. Winters like this — they're not something that humans are built to endure. In that way they're like all Robin Williams movies since 1987. We can't take the physical strain of trudging through this much snow. We can't take the mental strain of driving on impassable streets. And we can't outrun the yetis who've come down from the hills to feast.
Amen, brother. Even if you *did* call Mother Nature a.... umm.... "mean slut". It's been a looooooooooong winter. [update] As proof that winter has gone on far too long, I present
this story
. Even our northern politicians are getting cranky.