horrorscopes and rumblings
Published on September 17 2007
This week September 17 through September 23Libra Tuesday brings a chance to make some profound choices about your values and about the kind of company you keep. You may have known about this for some time, but an event may push you to take action. It looks like the outcome will be positive, enabling you to move in new circles and enjoy an uplifting social life. Mars in Gemini makes the perfect time for exploring new vacation destinations and absorbing the delights of cultures you have never experienced before. You may also want to try out a new class.
Why is it every week the stars think I should try a new class? Are they shilling for some online University?? Ah yes. The Fall Ride. I honestly didn't take all that many pictures, since I've discovered it's hard to run the camera with both hands on the handlebars! Not to mention, it was so chilly all weekend that the lens kept fogging up. But here is a quick little shot of the Thunder Parade Friday evening as it makes the turn onto our main street. That line of headlights, although you can't see it, is about four or five miles long.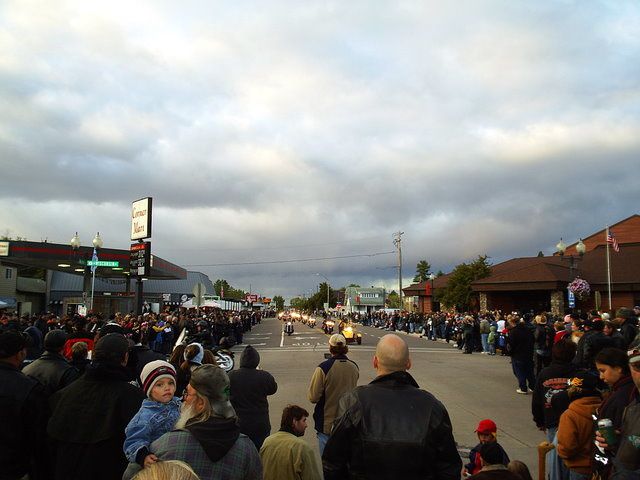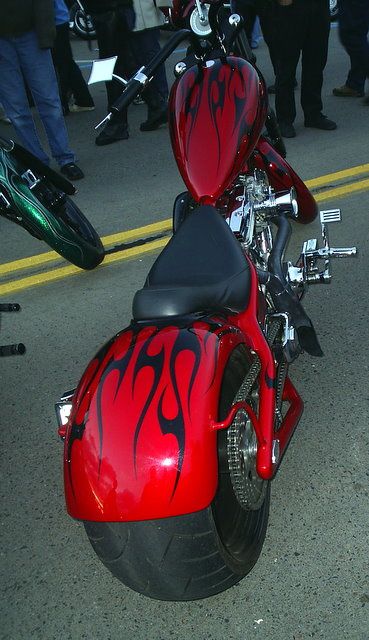 There were so many gorgeous bikes to drool over. Some of them were true works of art!! This is just a little shot of one of the lowest, widest-rear-ended choppers I've ever seen. I'll bet that tire was close to 300mm wide. It definitely drew a crowd.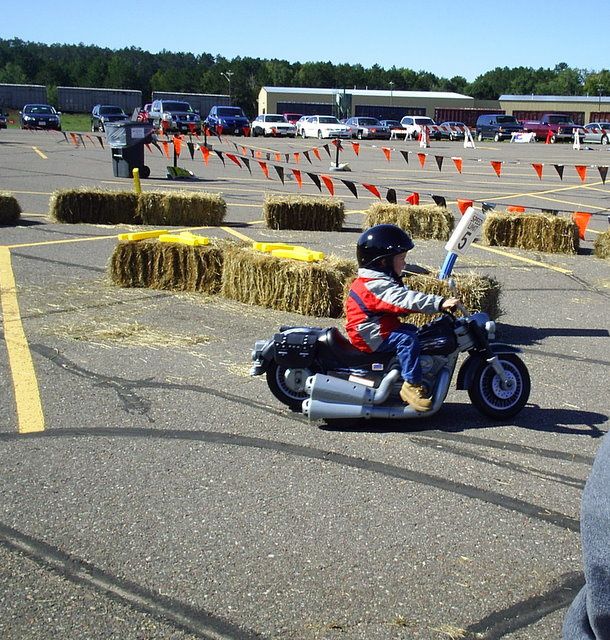 And here we have a little guy enjoying his first ride on a "Harley" at the kids' play area. If you could only have seen the grin on his little face--we are looking at a future buyer, for sure. He had the same grin as on every other face I saw this weekend!