It's always fun when one gets to operate big noisy dusty machines. Oh wait.... I do that for a living don't I?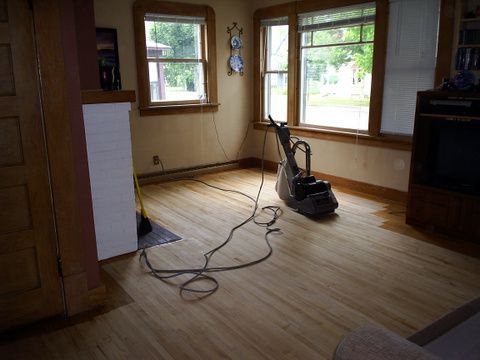 I knew the old maple floors were in rough shape and I've been threatening to sand them for years, but this photo really shows up just how badly it was needed. Once I took up the rugs, I just couldn't ignore this anymore.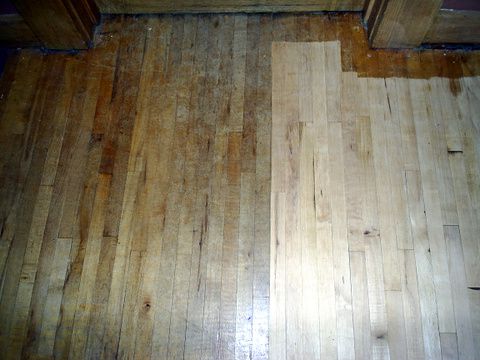 So, since I have to do the fine sanding coat tomorrow, I figured I'd throw down some stain samples here in the closet to see if I could decide which one I want. I'm partial to the second one from the right, called "traditional pecan". I really dislike the one in the center, and the other three read a little too dark to suit this house, even though I love a dark wood floor.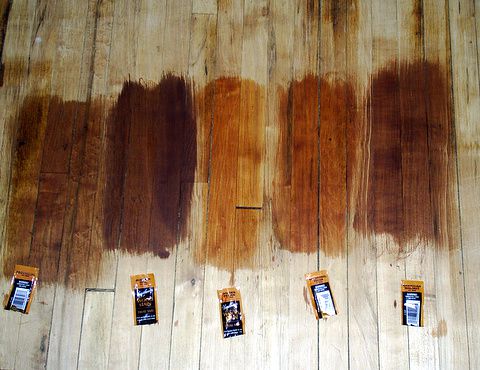 But first things first, while I wait for the sawdust in the living room to settle. It's the beginning of July, which means only one thing in northern Wisconsin.Yeah. The farm is open for picking. It's Strawberry Season. :-D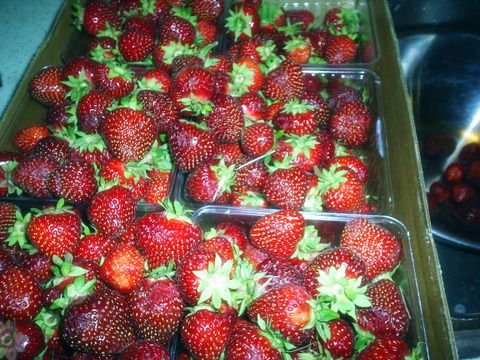 And we know exactly what to do with them, lol.