does the phrase "coming down in buckets" mean anything?
Published on June 17 2007
I was awakened this afternoon --yes, I'm working nights-- by a humongous crack of thunder and the sound of rain beginning. Which became heavy rain. And hail.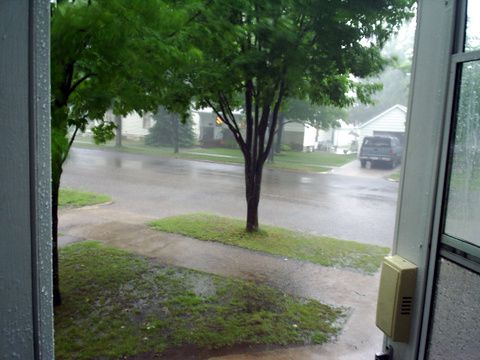 Well, there goes the grass seed I threw out under the maple, floating away down the sidewalk..... sigh. At least my lonely little Mother's Day lilac is loving it.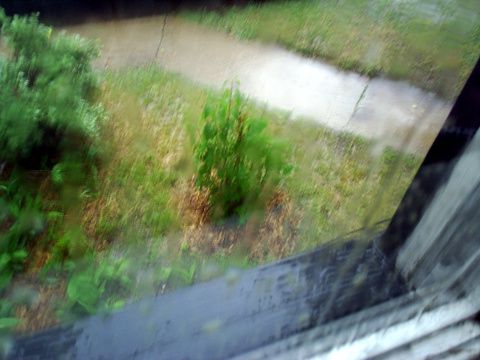 I wish I could have stayed in bed to listen to the rain, but the day beckons.... and the day won't wait. Neither will I. Happy Father's Day to all the men in my life.