Published on June 13 2007
In which our heroine discovers that, although she has always thought being six feet tall was an incredibly lucky wonderful thing and that her view of the world would always be a good one from this altitude, she can no longer get into her bed without a ladder. Or one helluva running jump.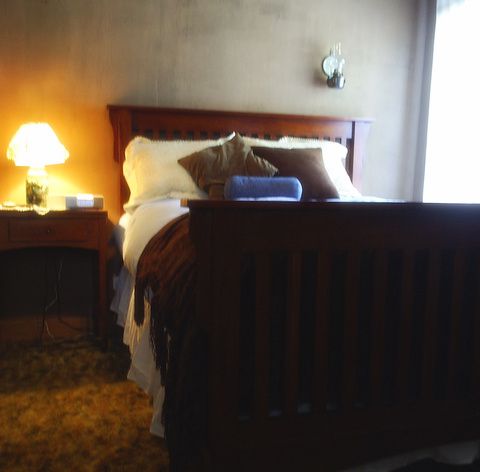 Please tune out the camo-patterned green and brown carpeting; I am *not* the one responsible for it. For reference, the top of the headboard is 60" from the floor. This is great for somebody who has a teensy problem with heights, eh?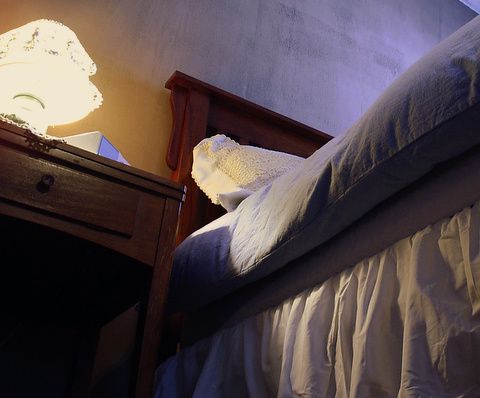 View from eye level. No, really. Well, there is one benefit. Rudy hasn't figured out how to jump quite that high yet. He may yet become the world's first pole-vaulting kitten. [Update: Like sleeping on a cloud. Well, maybe that's because I'm sleeping IN the clouds, but.....]