Published on June 11 2007
Since none of you are opining on the Flickr pics, I'll ask it here instead. So the furniture-blogging is all YOUR fault. I loooove going furniture shopping. It's right up there with hitting my head against a wall repeatedly until I black out.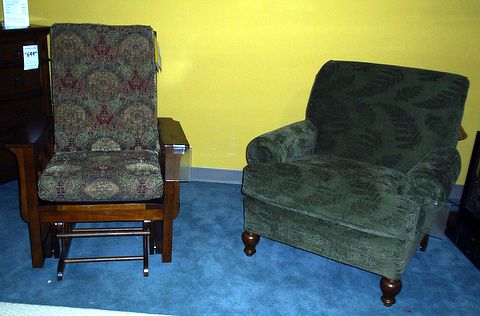 So. I bought these yesterday. Think I should order the ottoman to go along with the glider on the left?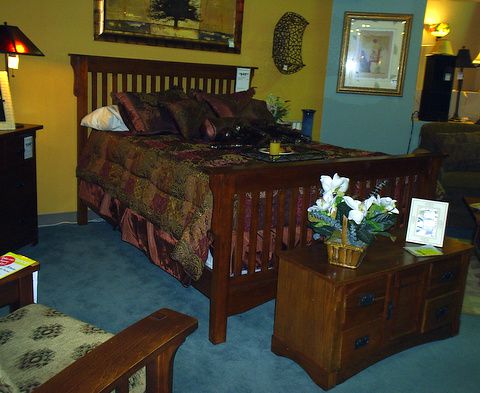 WooHOOO!!! /me gets a bed that my feet don't hang over the end of! (Yes, my grammar goes right down the tubes when I'm whooping). And I already asked-- the breakfast (bagel au varnish avec foam-resembling-cream-cheese) and the orange juice in the display don't go with the bed. Damn. Closest I can get to breakfast in bed!