"Game for Brave People"????
I am getting a
little
lot woozy, just looking at this photo. Just what somebody who's scared of heights needs to keep them awake at night....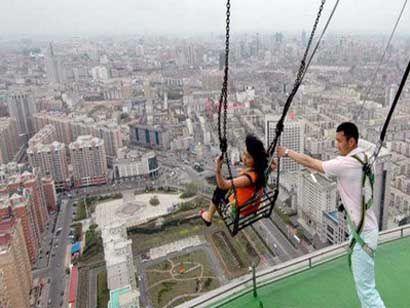 Ananova - Worlds highest swing
The world's highest swing has been set up on a 1,100ft TV tower in Harbin city, China /Lu Feng The swing is set on a 700ft high viewing platform on the tower in Harbin city, Heilongjiang province. Participants sit on the steel seat and swing out over the city, beyond the edge of the platform. The swing is called "Game for brave people", reports Harbin Daily.