Neither snow, nor rain, nor..... except cats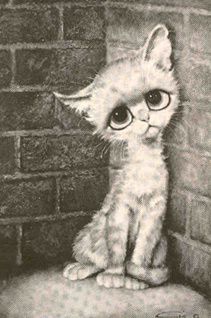 Post cowed by "very threatening cat"
WINNIPEG, Manitoba (Reuters) - Canada's postal system has stopped delivering mail to a home in Winnipeg, Manitoba, after a mail carrier was scared away by a "very threatening cat," the Winnipeg Free Press said on Friday. "The letter carrier who delivers mail there ... was brought up on a farm, she is very comfortable with animals," spokewoman Kathi Neal told the newspaper. "Apparently this is a very threatening cat."