Published on March 30 2007
#1 child mentioned how she'd like to go on a shopping trip to a large nearby metropolis in search of good cheap furniture. Since I am (sorta) back in the need-some-furniture mode myself, I visited the website she mentioned and ordered a catalog.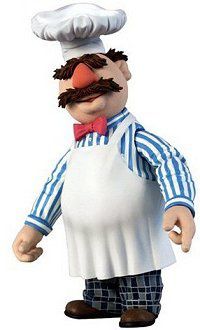 When it arrived a couple days ago, I threw it aside until I had a chance to sit with a cuppa joe and give it a proper thumb-thru. I think I have fallen in love with Swedish minimalist style, even though it will never replace my first love: Mission/ Craftsman/Stickley/Eastlake/Arts & Crafts/Morris. Stuff like
this
. Or
this
. Still, in my first 10-minute perusal of the catalog, I have completely furnished three rooms of my house, even though the names like Lycksele, Bankeryd, and Akurum leave me feeling like I should have state-funded free healthcare. I'm also starting to sound like
this guy
. "Børk! Børk! Børk!" Think we could convince
Ikea
to open a store a little closer than a 4 hours' drive away??? I'm afraid it could become a second home.