Published on March 23 2007
Ya wanna know what the most important sign of "spring" is?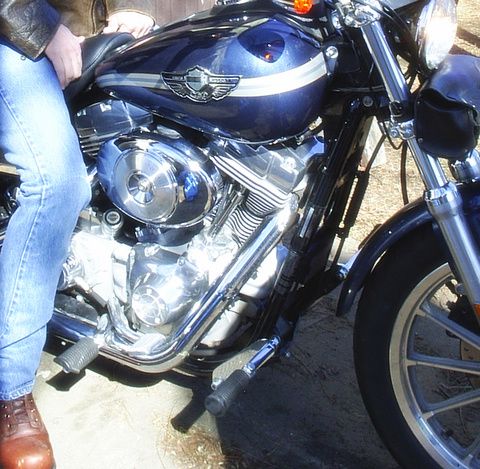 It's the day Precious hits the road. Yes, Laur has got her wings on again. But would somebody please explain to me what-the-H-E-double hockeysticks this thing is??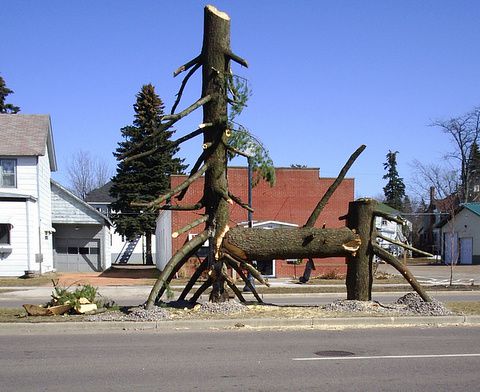 Update:
From
the local paper
:
(Photo story) Carver Nathan Nuszkeiwicz of Rhinelander receives assistance from city public works employees Thursday in dropping the white pine he will use to carve the one-of-a-kind wilderness pole that will soon welcome visitors entering the city along South Tomahawk Avenue. Instead of being carved out of only one section of tree, as the original horizontal design called for, the new landmark will be created out of two sections. The 10-foot-high base of the tree will be flipped and remaining branches will serve as legs for the vertical portion. A 15-foot-long, upper section will be notched and attached horizontally into the vertical portion. Nuszkeiwicz will begin carving the unique structure this week and an unveiling may take place during the city's Fourth of July activities.