the crewdudes... and one dude-ette....
Published on March 5 2007
.... in our matching Tshirts, all USW-logo'd up for the first day of local contract negotiations. Looks like our mommy dressed us this morning, doesn't it?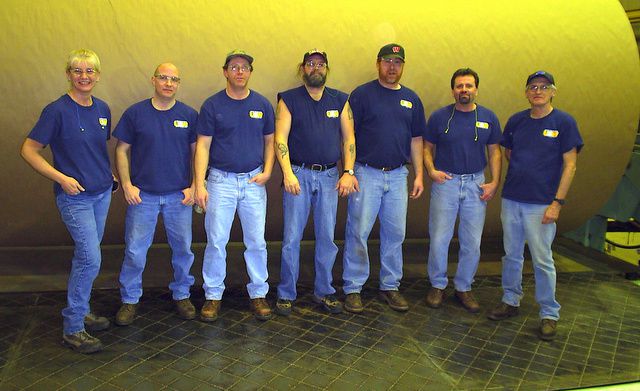 With apologies to Dave Edmunds, work can be fun when you have a great crew like mine:
"Me and my buddies just like to go We're having fun. Everybody knows. We don't fuss and we never cry. We're just grooving, taking in the sights. Me and the boys. Just me and the boys. Me and the boys."
BTW, this was the *only* break we took allllllllll day. I'm a slavedriver, so they tell me. ;-)