Published on February 19 2007
Sometimes these emails are pure poetry...
From: Therese Keene Subject: the arteries of broken sinks The officers is undoubtedly grateful to have gained your home bank petition affirmation. we accepted about 21 hours ago We are going to push thru your refinancing proposal You have to graciously, right now finalize your remaining information at our web site [spam site address deleted] our groans of futile passion after the woods by the glade be you say for someone is speaking poem after poem turned loose We had no strength to move
Broken sinks, refinancing proposals, and futile passion in the glade? Yes, I *did* have a busy day today, as a matter of fact!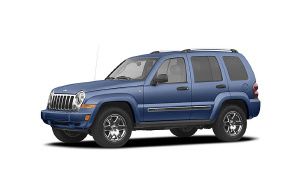 Shopping usually isn't my favorite thing to do, but I'm looking at a slightly larger purchase than normal. I'm thinking of buying a slightly *different* kind of Liberty. It's not mine. Yet.