Published on February 16 2007
"Hey Laur, we want a couple of you experienced operators to learn about the new process control system going in this spring. We need someone who can teach the other ops how to use it and your name came up in the discussion. How would you like to get a road trip the end of March?" "That would be great. I could sure use a change of scenery for a few days! Where am I going?"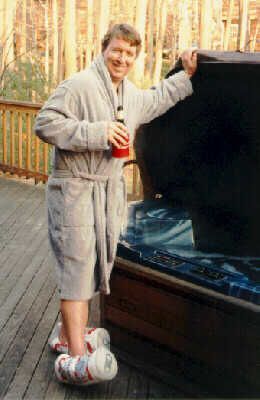 "Down south." "Oh, that's
fantastic
!!! Where???!! Georgia? Florida? Texas?" "Um, not exactly....."
The ABB Group: ABB University - Columbus, OH
Our Columbus training center is located in the north-eastern suburb of Westerville, Ohio, specializing in ABB AccuRay system, Advant OCS with Master Software, ABB ULMA system, and Process Control courses.
:-<
Ohio. In March. Well, it isn't an island in the Caribbean, but even if there isn't a sandy warm beach with a cute young thing bringing me drinks with umbrellas, maybe they'll have a hot tub with beer. And a guy wearing Budweiser cans on his feet.