yep. couldn't sleep. today's the day!
Published on November 16 2006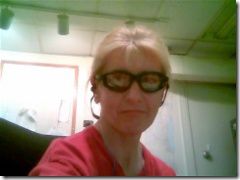 So I lay awake half the night, pondering age-old questions.
Why do the boys at work refer to my brand-new, company-required goggles as "birth control glasses"?
And why does everyone look at me, and break out in laughter? (Okay, that's not uncommon; it's just a little more frequent now.)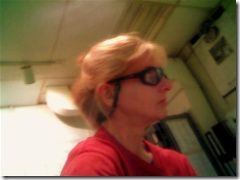 *I* think they're kinda hot. Think I'll wear them to the concert!!