Published on November 15 2006
To heck with grumpy gay musicians who need a nap (yes, I'm talking about you, Elton John!), I have someone even MORE interesting to go hear!! Looking at the setlists from the shows earlier this month.......
Oh boy. He's going to open with my ALL TIME FAVORITE (OH MY GOSH I CAN'T BELIEVE I FINALLY GET TO SEE HIM) SONG OF ALL TIME.
I am not going to get a *wink* of sleep tonight. Not even the Ambiens are going to put me out.

Grand Rapids Set List -- 11/12/06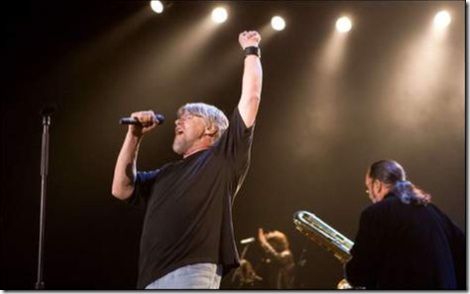 Roll Me Away
Tryin' to Live My Life Without You
Wreck This Heart
Mainstreet
Old Time Rock & Roll
Wait for Me
Face the Promise
No Matter Who You Are
Betty Lou's Getting Out Tonight
We've Got Tonight
Turn the page
Travelin' Man
Beautiful Loser
Intermission
Simplicity
Ramblin' Gamblin' Man
C'est La Vie
Satisfied
Sunspot Baby
Horizontal Bop
Katmandu
Night Moves
Hollywood Nights
Against the Wind
Rock and Roll Never Forgets