Published on November 9 2006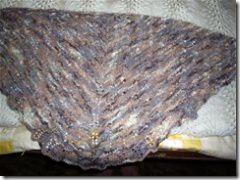 Well, I had to do something today besides sit around in my pajamas blogging, right?
So I finished binding off my very first shawl. I finished the knitting awhile back, but I hate binding off knits as much as I hate binding my quilts.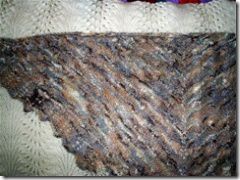 So, here it is, looking very much like a pile of gray and tan and brown and white knots. I promise it will look a ton better after the blocking.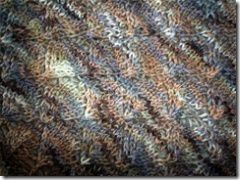 A little closeup of the stitch.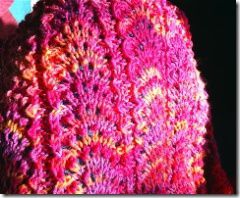 And I must be enjoying the hand work, because I am already deep into the next one, lol. Whoever thought somebody with two left hands could learn to knit lace?