Published on October 21 2006
You'd think we were at Faber College...where KNOWLEDGE IS GOOD "Who dropped a whole truckload of fizzies into the swim meet? Who delivered the medical school cadavers to the alumni dinner? Every Halloween, the trees are filled with underwear. Every spring, the toilets explode."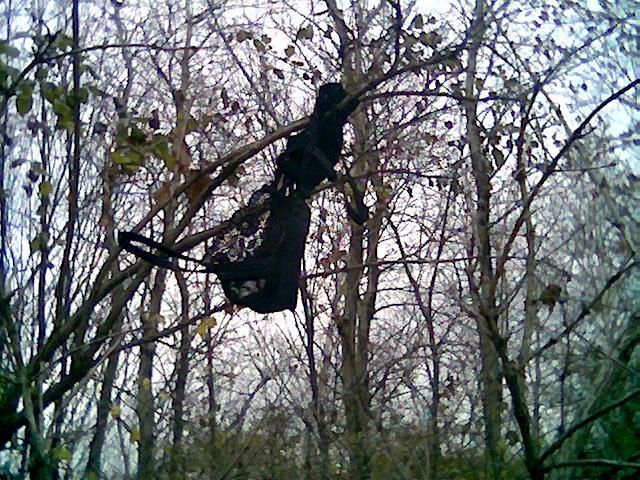 Ya never know *what* you're going to see along the trail. 'Scuse the lousy cameraphone pic. No, I didn't check to see if it was my size.