Published on September 20 2006
Yep, I know I've been a little absent (minded) lately. Life gets in the way of blogging. Not to mention the fact that some of the things I've been reading lately in the news have inspired more anger than reaction and thought. What kind of sick [insert your favorite obscenity] would
drag a woman tied to a tow rope behind a car
? And my newest class opened up two days ago, so I've been going through the syllabus and the assignments. That's the best thing about online classes--you have a clue about the upcoming assignments well in advance. I don't remember that from school days a million years ago.
Amazon
is getting to be one of my favorite places on the 'net, although APUS supplies my textbooks as part of the cost of the class, so I'm not on Amazon searching for cheap textbooks. I've hardly been on
EBay
in
weeks
!! There have been a couple of book deliveries to my house in the last week. :-D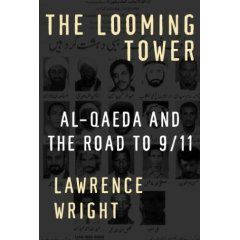 First on the list is
The Looming Tower: Al-Qaeda and the Road to 9/11
by Lawrence Wright. I've just paged through it so far, stopping to read a couple of pages here and there though, because the second book arrived the next day.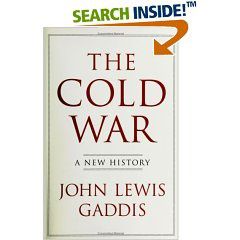 "Looming Tower" is going to be a good read judging by the few pages I've stopped on, but it's going to have to wait a bit. I am deep into
The Cold War: A New History
by John Lewis Gaddis. He describes it as an "short, comprehensive and accessible version" of the history of those years-- and that it is. This book is
good
. It's not only
what
happened, but
why
it happened as well. I'm lovin' History!!! I screamed through my first reading in a day, and now I'm going through my slower second reading, highlighter and flags in hand. (Am I the only one who has decided that good books are worth marking up?) Only problem is, my new glasses aren't supposed to be here 'til Friday, and the cheaters are giving me a headache. Can you believe it???
Tri-focals
!!!